Session with Lady K (Part 1)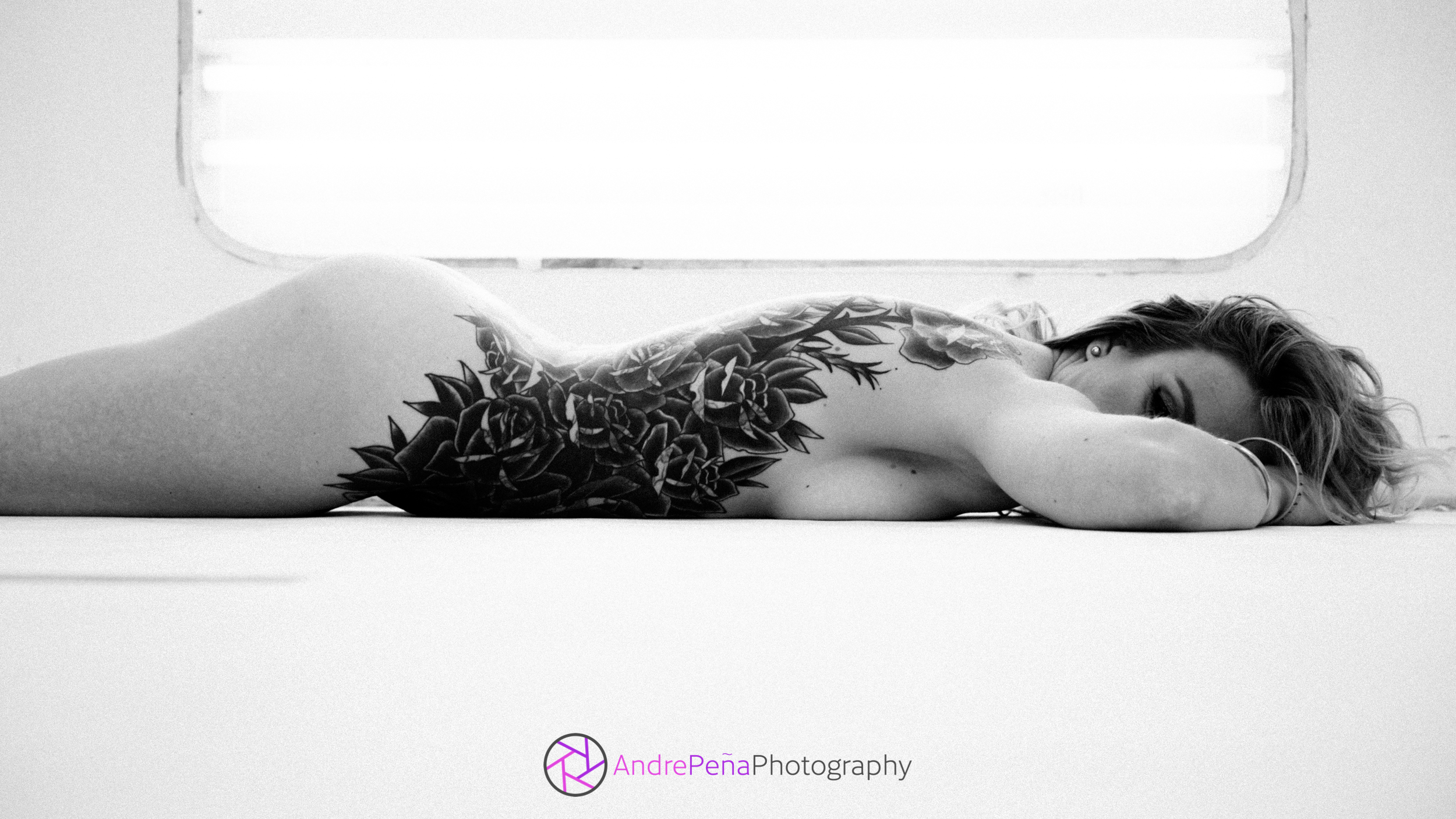 The booking of this photo session happened on a whim. As friends sitting around a table sharing drinks, the conversation moved over to sexy pictures. Lynn brought up to Lady K that she had just done a shoot with me that made her feel so sexy. She then showed off some of her pictures to Lady K and minutes later we were talking about dates and locations for her shoot. She had just gotten a new coverup tattoo finished and it was a pivotal point in her life that she wanted to capture with some photos.
Lady K is a rough and tumble kind of woman. She is a girlboss in the very male dominated profession of construction.
She doesn't take shit from anyone.
I wanted to set her in location that best reflected who she is on the inside and the bad ass woman she is on the outside- a dichotomy of soft and fierce.
The first time getting naked in front of a camera can be intimidating. I remember the first time someone took pictures of me- I was so nervous. But with a good photographer behind the camera, those nerves melt away and great pictures start getting snapped.  That's basically how it went with Lady K.
The first 20 min were hard- hard to find our rhythm of poses and placements, but after I got myself situated and then could communicate properly with her, we were shooting pictures with the attitude that best represented her.
Her rough and tumble body packed a punch for the camera.
Lady K is short in stature and very athletic, so her compact body made for great amplifiers of her environment. Now we did take a moment to shoot a couple softer side of Lady K's life, sporting a favorite Kimono that she spends a lot of time lounging around in- a stark contrast to her work boots, denim, and flannels.
By the end of the shoot, we had a booklet's worth of great photos and a couple stand out photos that she wanted for her home. This is always a good thing. The best thing though… when the client asks you, "when can we do the next one?"